A perfect fit for your business,
your customers, your screen,
and you!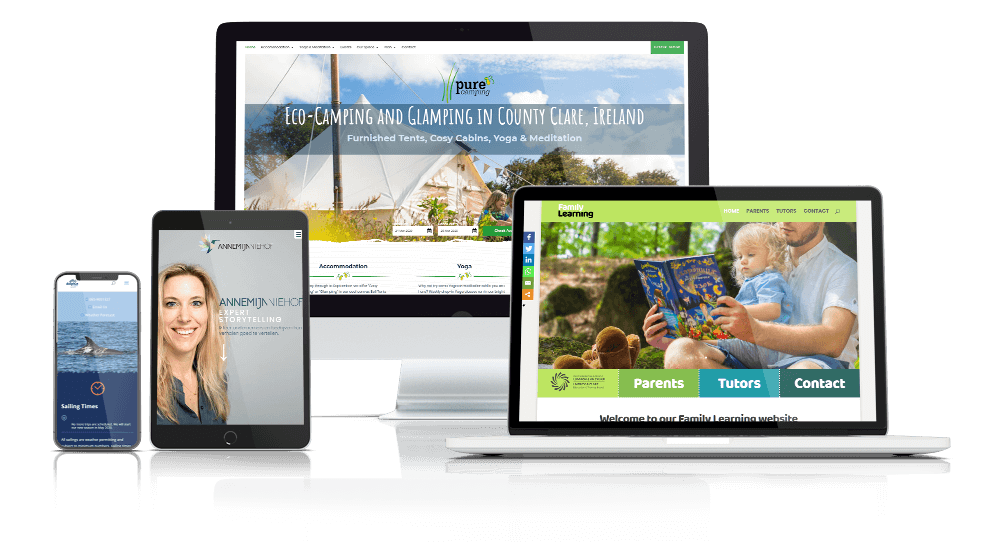 A perfect fit for every screen.
Our latest website designs
web design
Web Design Ireland with mobile friendly responsive design powered by WordPress.
hosting
Blazing fast WordPress website hosting with email, daily backups and free SSL Certificate.
maintenance
We ensure your website is running smoothly on the latest software with daily backups with our website maintenance package.
support
Any questions about how to run your website are quickly resolved. We can also do your day to day updates of your website.
graphic design
Your visuals are what counts. Eye-catching graphic design and presentation will make your service stand out.
Are you ready to take your project a step further?
Let's talk and see how we can help you.
Artvaark Design provided a tailor made website for Clare Family Learning Project. Jeroen listened to what was needed, developed a website, gave advice on how to keep website suitable for future needs and provided a manual on how to use it. It was a very smooth and professional job.
Jeroen is very capable and experienced in making things look professional. Website works 100%. Got everything I requested thank you.
Jeroen is a very talented designer/developer and a wonderful person to work with. He knows what he's doing and he does it with ease and with great expertise.
He communicates clearly, is very helpful at the planning stage, keeps in touch while the job is in progress, delivers exactly what he promises and is always on time. He is a complete professional and I recommend him highly.